Awhile ago, I posted some photos of my goats playing with their water jug goat toy. It's one of our most popular posts, so I thought I'd share some photos of another one of our goat toys. I picked up a Hay Net
and hung it from the roof of the shade structure out in the pasture. It's like a piñata for goats! They absolutely love it. It also helps to slow down their eating, and keeps the hay up off the ground, nice and clean. My wethers have to work a little harder for their hay with this instead of just standing there devouring it, which is good.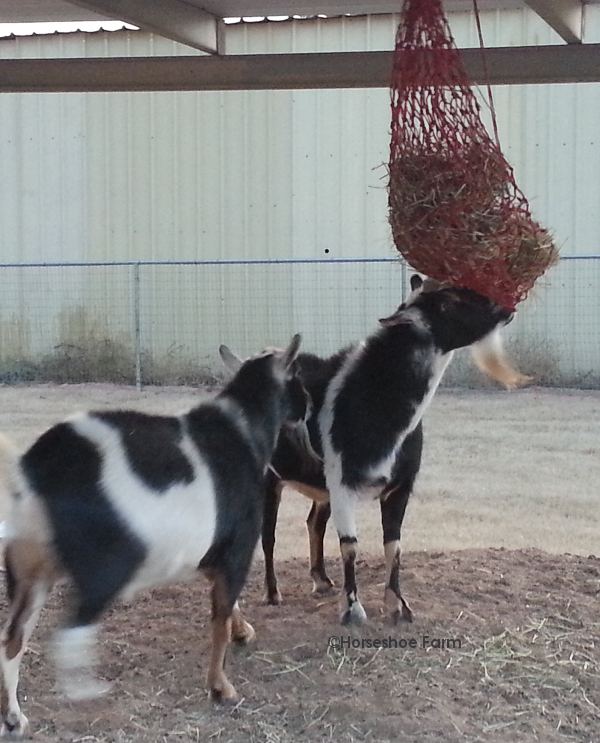 If you decide to try this, use caution. The first hay net I picked up had 4″ holes. Within about 30 seconds of hanging it, all of the hay had dumped out onto the ground and one of the goats had his head stuck in it. I don't know why I didn't see that coming. Fortunately, I was watching them and was able to free him before he injured himself. That hay net was returned the next day, and I picked up this one with 2″ holes. It holds in the hay much better, and so far I haven't had any issues with goats getting stuck in it. I hung it up pretty high so they can only reach the bottom of it, and I don't leave it out all the time as I'm sure they'd eventually chew a large enough hole in it to get their heads stuck.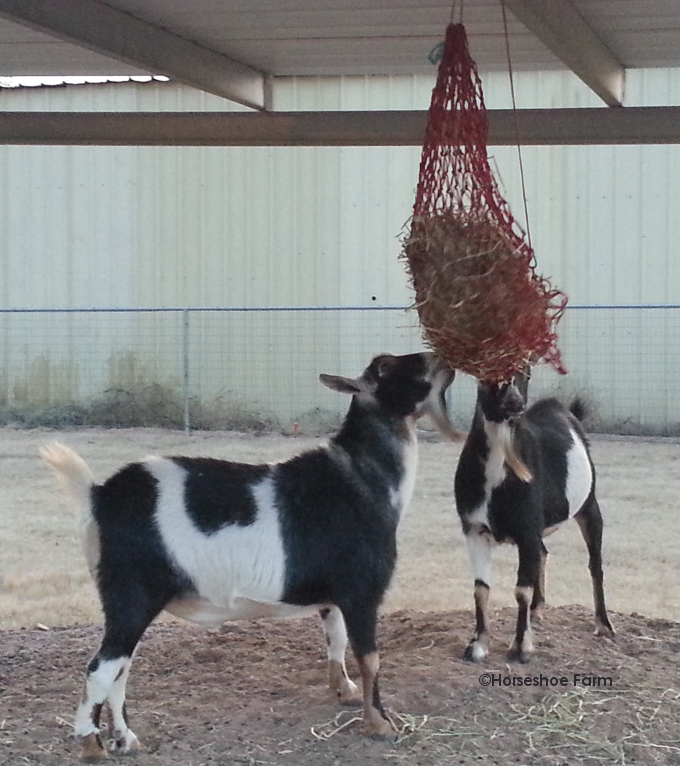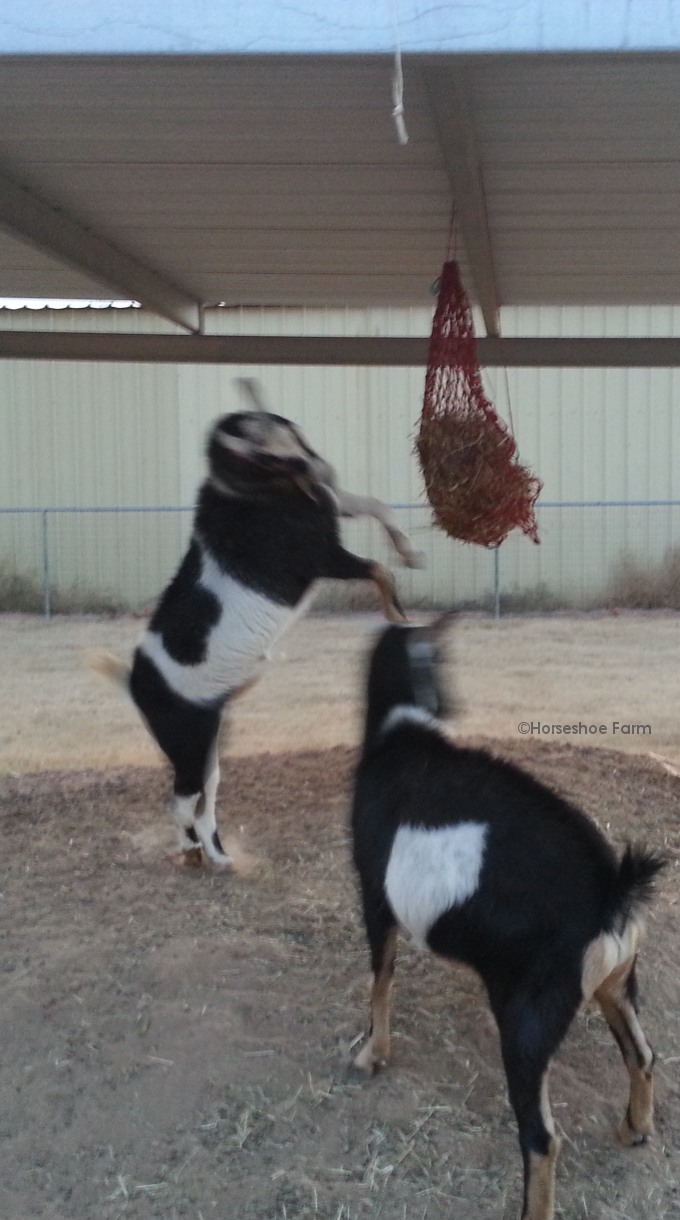 With supervision, it's a great boredom buster goat toy , and provides plenty of entertainment for me, too. : )