The baby goats are 6 and 8 weeks old now, and they're getting so big! I'm trying to squeeze in every moment of time with them I can – they're just so adorable. We've been working on leash training and lots of socialization.  George, our great dane, is not exactly the ideal dog for socializing baby goats because he REALLY wants to play with them (and step on them). An excited, bouncing great dane is pretty darn intimidating, even when you're not a tiny baby goat. But he's been doing really well on a leash and the babies are getting used to him. Our nieces and nephews have been happy to help out by coming over to snuggle the kids, too.
The babies have  been enjoying shredded carrots and little bites of bananas for treats. They're all eating hay, pellets and goat grains really well, and have super shiny coats thanks to the black oil sunflower seeds they've been getting for treats. The guy at the feed store told me feeding black oil sunflower seeds is good not only for Omega-3, but helps to increase milk production, too. I'm excited to see if I get more milk from the girls this year – not that I need it. I suppose it's time to pull out the cheese recipes and get going on more goat milk soap!
The kids: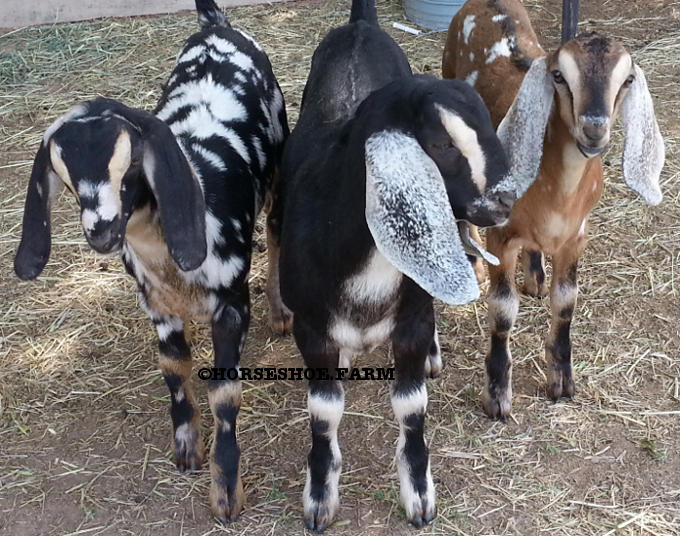 Hudson loves the baby goats, but he'd rather not hold them 🙂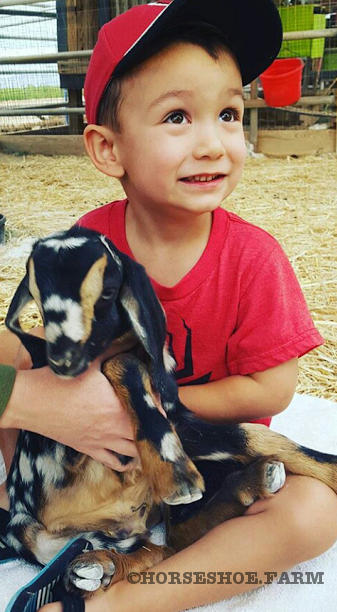 Branson is still sure he can get milk from my fingers: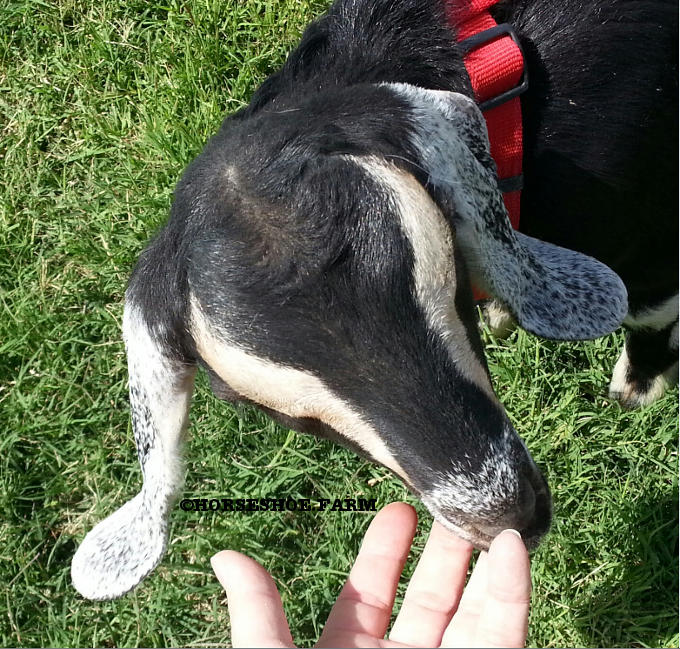 Betsy is such a sweet mama. She lets all of the kids hop on her.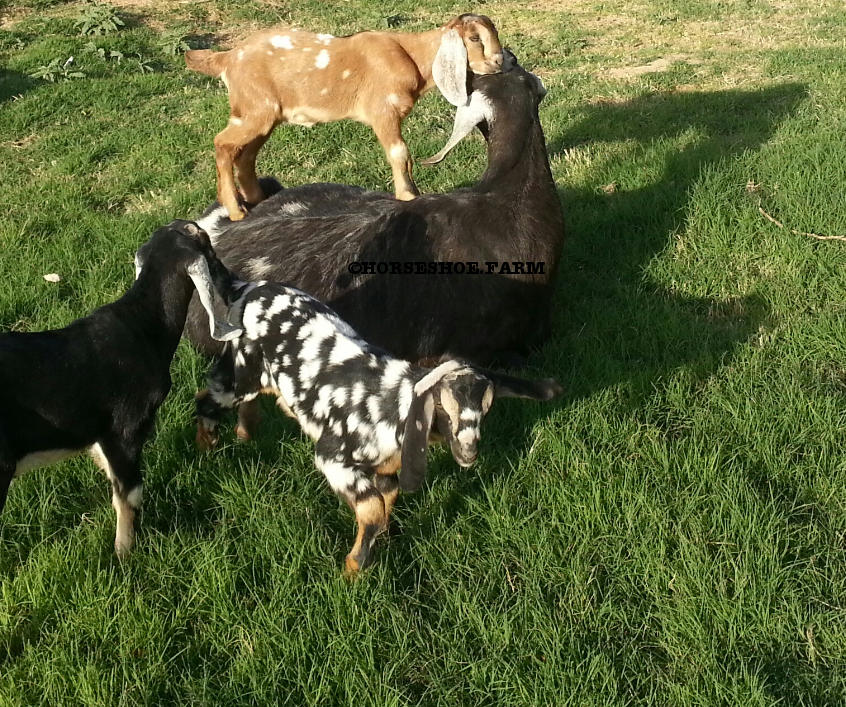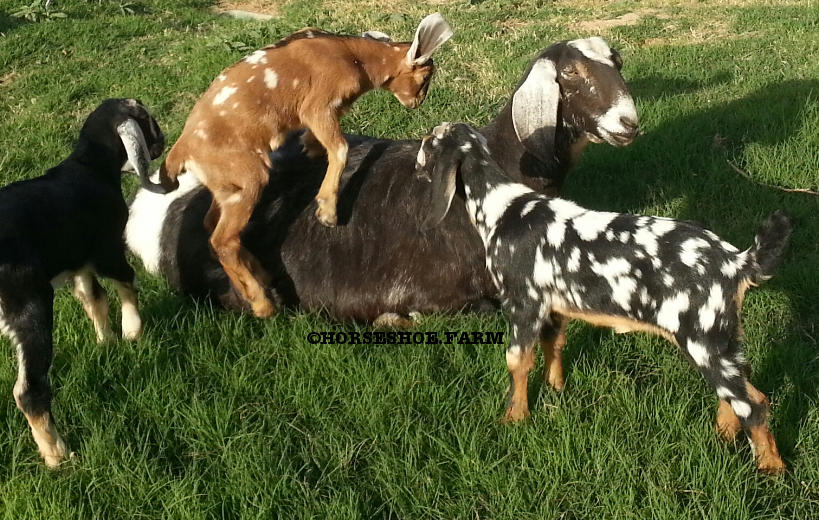 Daisy's version of snuggling: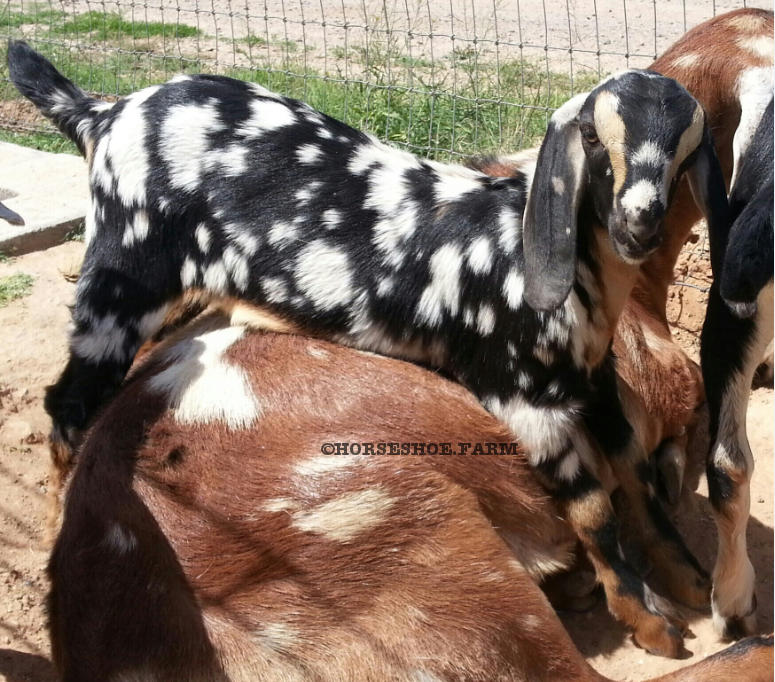 Branson is doing great on a leash!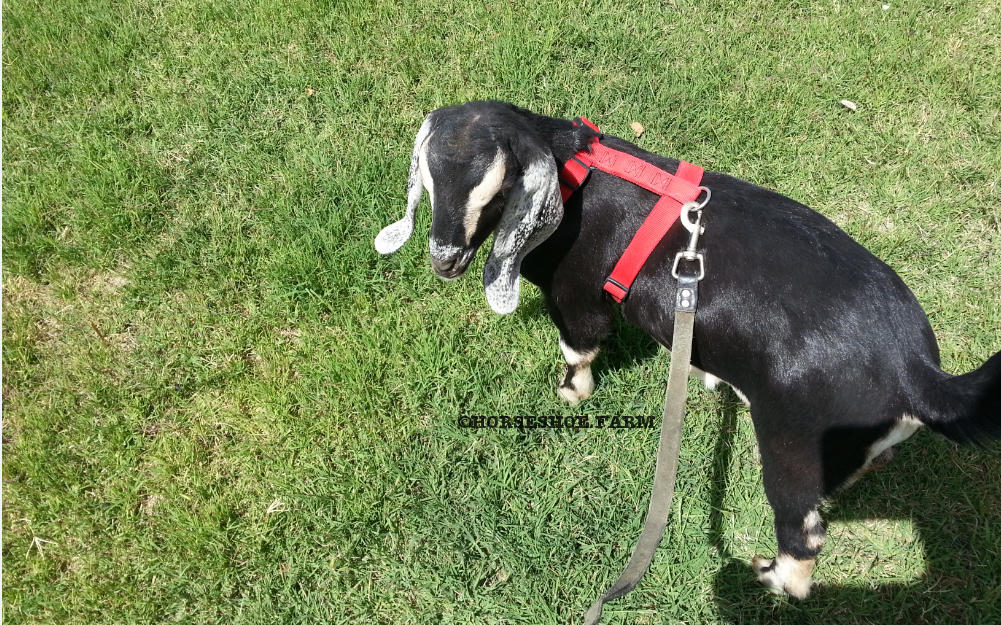 Isobel will be ready to go to a new home in a couple weeks. If you're interested in adopting her, contact me to set up a time to meet her!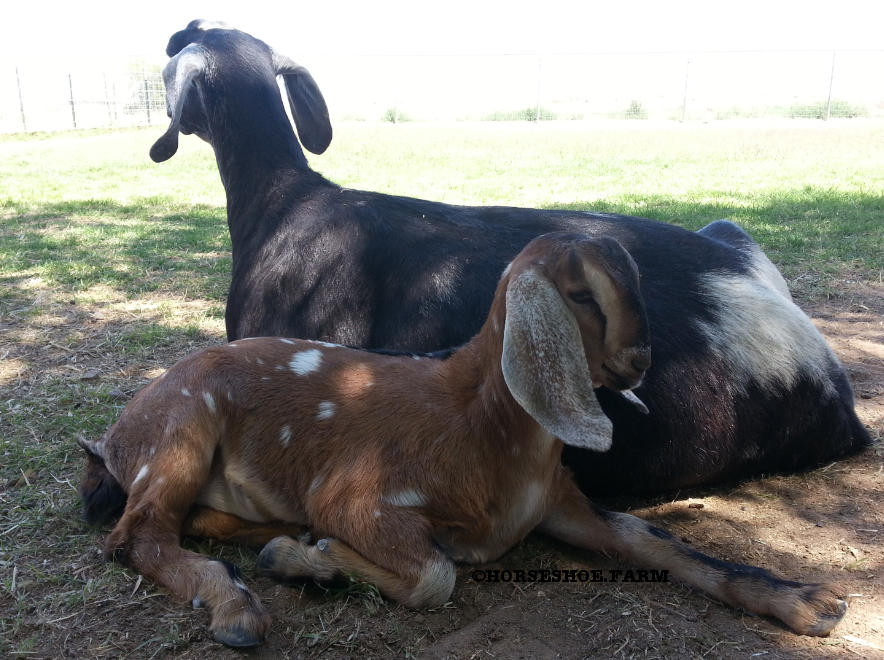 http://phoenix.craigslist.org/evl/grd/5562717742.html