We're helping the owner of these two goats find a good home for them. They are both friendly, loved and well cared for pets, but their owner can no longer keep them. They are both approx. 2 yrs old, mini-nubians (nubian / nigerian dwarf). The lighter colored one is a doe named Moogie, and the dark one is a wether named Uggboot. Parents tested negative for CAE. Moogie is very spunky, and Uggboot is a little more laid back.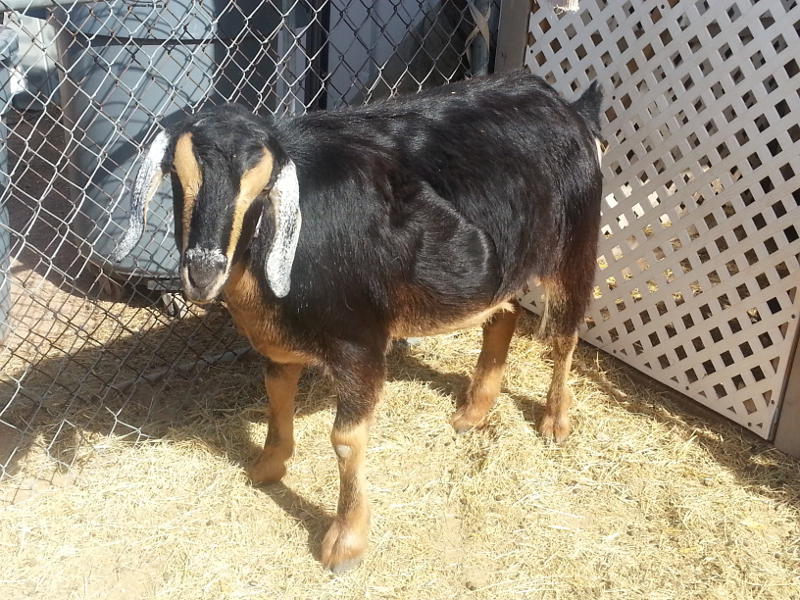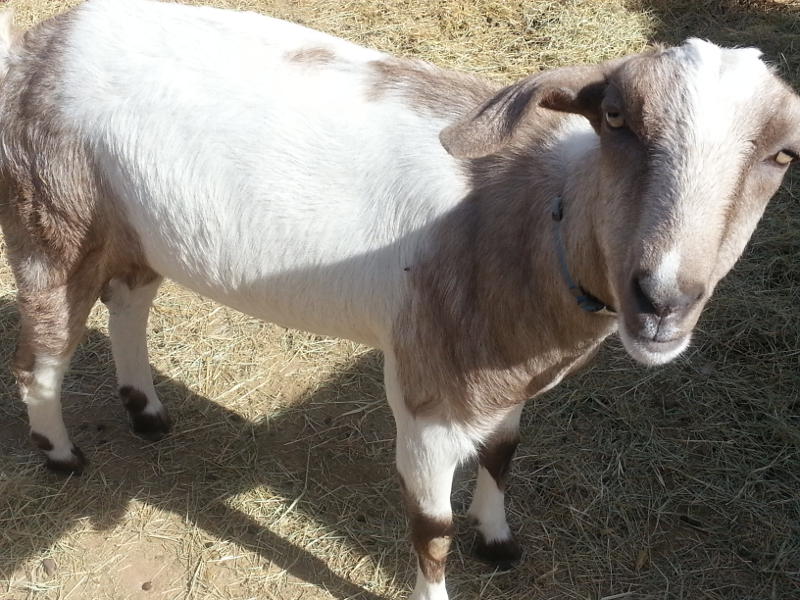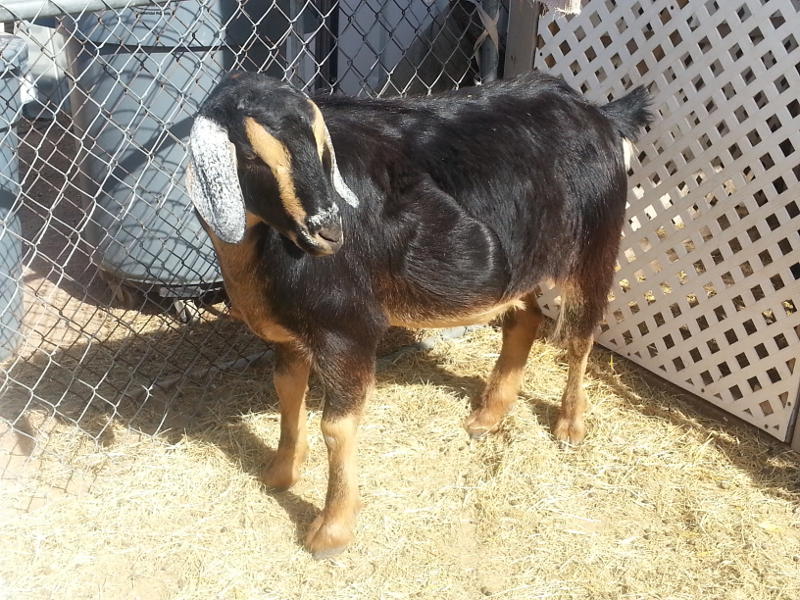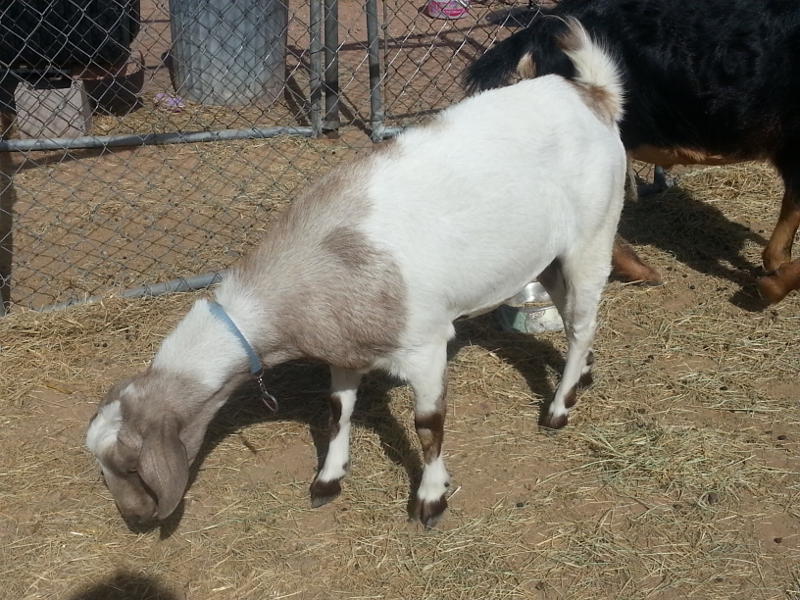 They love attention, and would be great with older kids. Moogie has a lot of energy and is too spunky for little ones as she can knock them down while zooming. We're looking for a home where they can stay together. If you're interested in meeting them, please contact us! You can also fill out an adoption application here >>
Update 11.22.15: Moogie and Uggboot have been adopted!